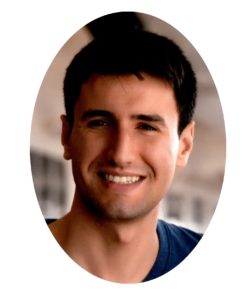 Welcome to my personal portfolio! The purpose of this website is to showcase my work over the years and to serve as a living online résumé to supplement my LinkedIn profile and my standard résumé.
I like to leave all doors of opportunity open in my life; I am always trying to conjure up practical solutions to my everyday problems; I frequently find myself browsing Kickstarter or Instructables for inspiration. You'll likely find me hanging out in a co-working space, makerspace, or a pitch-night to feed my curiosity and entrepreneurial spirit.
Outside of my professional life, I'm a foodie, craft beer enthusiast, and occasional home brewer.  I love traveling and the outdoors. I believe it is important for even the greatest engineers and scientists to take a step back from their computers and desks to enjoy what this world has to offer; life's too short to not live it to the fullest. I've traveled to numerous countries and counting; I guess you could call me a backpacker. I'm always taking the path less traveled. I also enjoy photography, surfing, kayaking, swimming, mountain biking, and ultimate. Health and fitness are important to me; I've only got one body so I take care of it. As someone with epilepsy, my health is of paramount importance to me I'm always on the lookout for new developments in that field. 
Please enjoy your visit to my site and please contact me should you have any questions or inquiries.